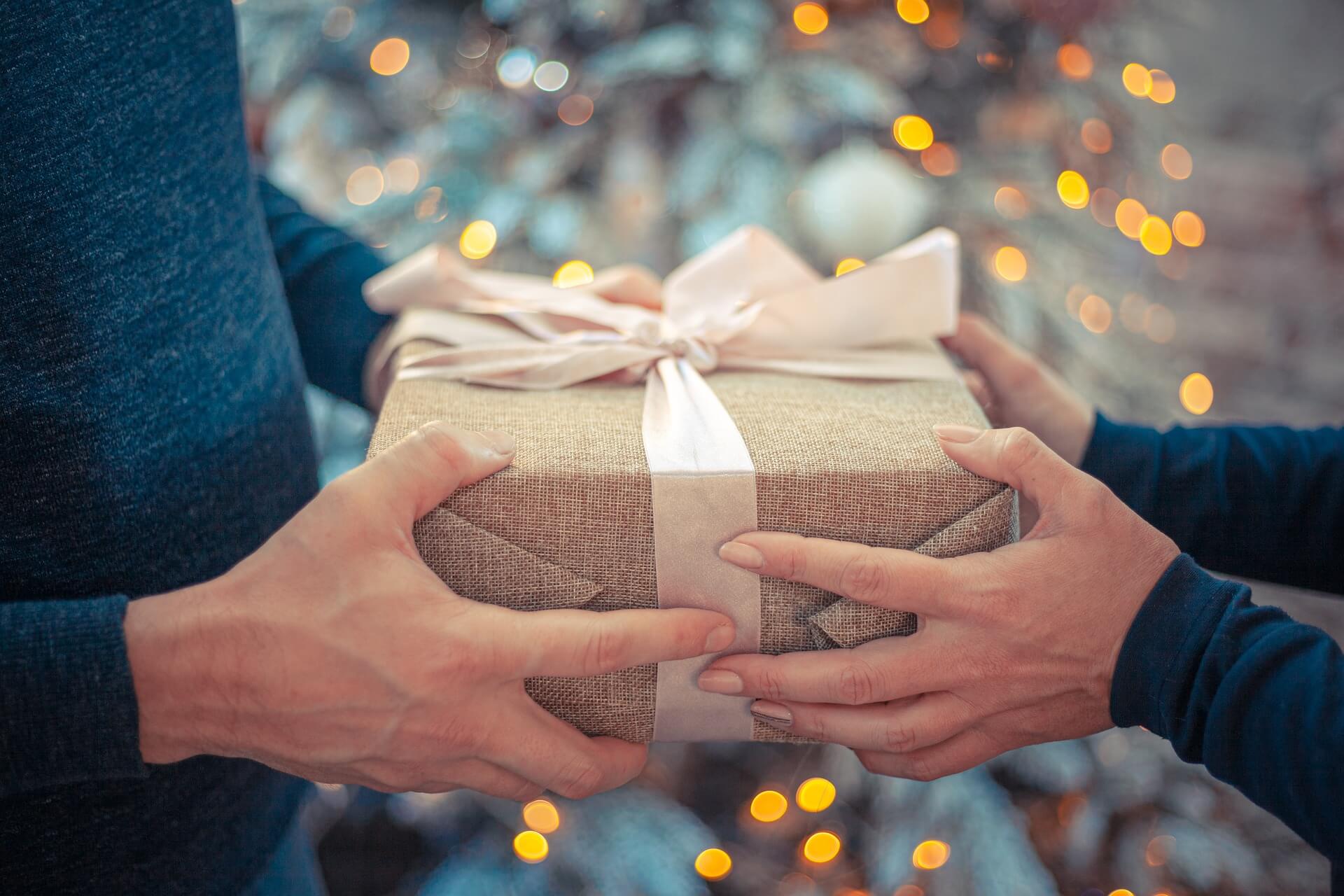 If you're looking for special, personalized gifts for her, Born To Be Sassy should be your number one stop. We're experts at creating personalized clothing and accessories for any woman in your life. From your sister and mother to your best friend or wife, our team has put together an amazing selection of personalized gift ideas for her.
Ready to get started? Check out our top recommendations today to discover some of the most fantastic gifts you can give to show how much she means to you!
Monogrammed Tops
Perfect as gifts for your bridal party or as a birthday present for the sporty gal in your life, this personalized gift idea for her offers you tons of options. At Born To Be Sassy, we have a massive selection of top styles to ensure you can find something perfect for her needs.
Does she run errands all day, every day? Then, our monogrammed shirts offer her the perfect options to throw on before heading out the door. Does she love to snuggle up and chill out? Our monogrammed sweatshirts could be the key to the most relaxing day! We even offer formal monogrammed button-downs for a chic, business-casual aesthetic.
No matter her style or preference, these personalized gift ideas for her deliver quality, selection, and versatility in all the prints, colors, and cuts you need!
Monogrammed Bottoms
If a monogrammed top is just too obvious, you might want to consider a piece that's a little more subtle — like our monogrammed bottoms! This special, personalized gift for her is all about those casual bottoms that are perfect for lounging around or working out.
Check out athletic shorts and skirts for those tennis-obsessed pros, as well as sweats, joggers, jammies, and lounge shorts in a variety of bright prints and colors. We also offer super cute workout leggings with a monogram just above the ankle.
You can choose the color and font of the monogram, so it stands out against the bottoms, or opt for something that blends with the printed design.
Monogrammed Lounge Sets
Do you love the monogram idea, but want to make sure she's ready to walk out the door at a moment's notice? Don't just get her a top or a bottom! Create a complete outfit with a monogrammed set from Born To Be Sassy! Our set selection offers you fun and unique personalized gift ideas for her that keep her looking comfy, casual, and just a little bit sassy.
Explore casual summery sets in tie-dye prints and bright colors, as well as cozier winter sets with thick sweater materials and heathered neutrals. These monogram sets are perfect for running out to get a cup of coffee or heading to the airport for a long flight.
Monogrammed Outerwear
Who knew there were so many custom clothing options available? We did! At Born To Be Sassy, we've developed a whole line of monogrammed outerwear, so you have a special, personalized gift for her that works for all occasions. Whether she needs a new raincoat or just wants a cozy cardigan, we can help keep her covered.
Our outerwear options range in style and material to ensure you have the best possible quality for all types of weather. Our rain jackets are totally waterproof, while our quilted vests offer efficient warmth to protect from the elements. You might even find an ultra-fuzzy fleece or a chic denim jacket in our personalized coat collection.
Monogrammed Accessories
We love a good accessory to complete an ensemble — and so will she! With this personalized gift idea for her, you can shop monogrammed winter hats, hair pieces, and scarves to add to her accessories collection. With a monogram for every beanie, baseball cap, straw hat, and headband, you can mix and match colors, patterns, and fonts for a one-of-a-kind design.
Because these are smaller gift options, we love to combine them with other styles for a multi-piece set. Give a baseball cap and a sports tee together, or a straw hat and a summer cover-up set.
Monogrammed Bags
When it's time to head out for the day, a woman must carefully consider which bag will hold all the essentials for her plans. A day at the beach means an oversized tote to hold snacks, water, and towels, while a day at the office means a smaller purse for makeup, wallet, keys, and everyday essentials.
Because each day and activity means a different type of bag, you might want to consider adding to the collection with this personalized gift idea for her. Consider toiletry bags, shopping totes, backpacks, duffels, belt bags, and so much more — all customized with her initials. With a monogrammed bag to match every outfit and occasion, this special, personalized gift for her is a slam dunk!
Monogrammed Drinkware
Whether she needs something to keep her drinks hot or cold, custom drinkware is a unique personalized gift idea for her. Some ladies can't survive without their morning coffee on the way to work, so get her a travel mug that has her name on it! Or maybe you have a friend that loves to host. Get her a set of monogrammed wine glasses!
We offer monogrammed drinkware for every type of beverage to make shopping special, personalized gifts for her easy. Browse our collection for tumblers, steel water bottles, plastic water bottles, wine glasses, mugs, koozies, and more.
Monogrammed Cover-Ups
Does the woman in your life love spending her days by the water? Whether it's a lake, beach, or pool, a cover-up will help her style the perfect look for vacay days. Our cover-ups are available in simple, bold colors and vibrant prints, including safari, leopard, fronds, palms, and stripes. Some are basic long tee cuts, while others are loose dresses with chic details.
What's her look? Find a personalized gift idea for her that matches her personality in our monogrammed cover-up collection. Or maybe get a few to ensure she has something to fit her mood!
Monogrammed Robes
Sometimes, all you want is a day at the spa. But you don't always have time for an appointment. Your best gal pal probably has the same problems. Solve her dilemma by helping her transform her home into a spa! With a homemade kit that includes candles, slippers, bath soaps, and a monogrammed robe from us, you've got the best personalized gift idea for her!
You can shop our monogrammed robes in ultra-plush, waffle-weave, and satin varieties. Choose the robe material you think she'd like best, select her favorite color, and customize the monogram with a specialty font to complete your order. We recommend our plush robes for spa vibes and our satin options for bridesmaids or squad gifts.
Monogrammed Blankets
Our final idea for special, personalized gifts for her is a piece from our blanket collection. These essential home decor pieces are perfect as housewarming presents and holiday gifts. You'll find blankets in so many materials, colors, sizes, and patterns that choosing the right one for her will be easy.
Explore this personalized gift idea for her and discover plush velvet blankets, sweatshirt materials, mink textiles, sherpa fabrics, and much more. All you have to do is choose one in her favorite color and add her initials to create a custom design!
Shop Personalized Gifts for Her at Born To Be Sassy
Born To Be Sassy is here with all your gift needs — no matter who you need to buy for! Our gifts are an excellent choice for every occasion, including holidays, birthdays, weddings, graduations, house warmings, and anything else that life throws your way. Explore our entire collection to discover more monogrammed items, as well as graphic designs for every season and reason.
Have questions? We're always here to help. Reach out to our team with your concerns now, or open a live chat with one of our representatives!