Posted by Born To Be Sassy on May 11th 2021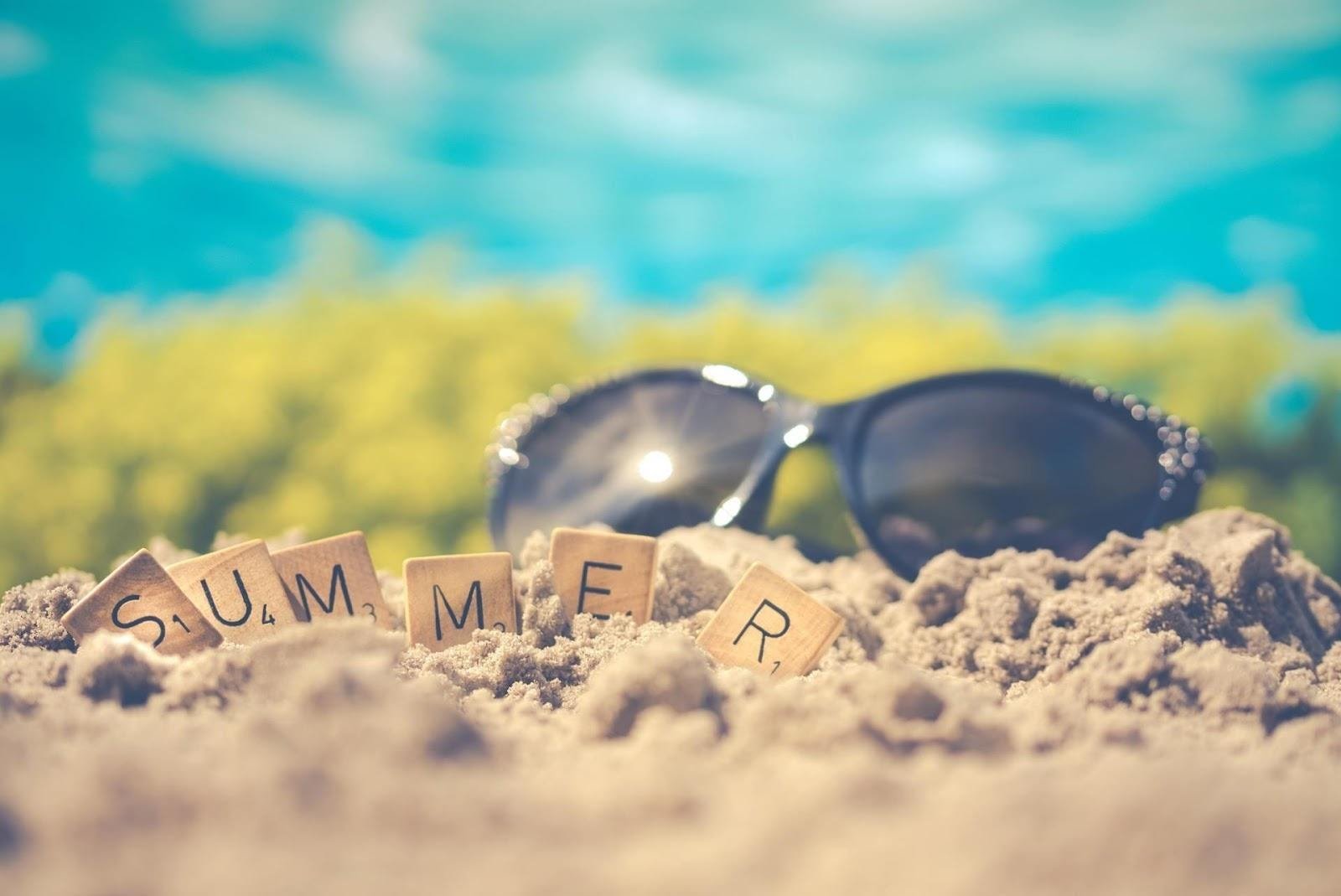 Doesn't it feel so good to know that summer is finally back? Now you can pack up all of your cold-weather clothes and replace them with cute outfits perfect for having some fun in the sun — and that means it's time to upgrade your wardrobe!
Monogrammed Summer Apparel
School's out, people are taking it easy and going on trips, and the weather is just right for going on outdoor adventures. If you're ready to look your best, you'll want to get some of our monogrammed apparel for summer. Start by browsing our top four recommendations below.
1. Beach Tank Tops
Nothing says beach day like a breezy tank top. And if you're going to sport a casual style at the beach, your favorite outdoor restaurant, or your friend's backyard, why not go for one of our monogrammed beach tank tops and personalize your look? These tank tops come in various styles, from sporty tanks ideal for the gym to rocker tanks that pair perfectly with adorable jean shorts.
2. Patriotic Tie Dye
Right in the middle of summer, you get to celebrate the 4th of July and our country's independence. Maybe you're going to have a low-key BBQ with family and friends. Or perhaps you're hosting a backyard party or just waiting until the sun goes down to watch a fireworks display. No matter what you have planned, you can show off your love for the USA by wearing a cute and comfy personalized patriotic tie-dye tee. Red, white, and blue never looked so good on you!
3. Vacation Shirts
If you're like a lot of people, you're planning on getting away for a while this summer. Exploring a brand new place — or revisiting a favorite destination —is a wonderful way to recharge and make lasting memories. But since you're heading out to enjoy new experiences, you don't want to pack the same old outfits, right? Our monogrammed short-sleeve tees are perfect for getting out there and exploring. And don't forget to pack a sweatshirt or two — it can get chilly on those cool summer nights by the shore.
4. Lake Tank Tops
The beach isn't the only place to go when you want to spend time by the water. Sometimes, there's nothing better than heading to your favorite lake for some kayaking, swimming, and a host of other activities. And while you're relaxing out by the shore, you can feel confident and comfy with our lake shirts and lake tank tops. They feature bold colors, eye-catching designs, and customized monograms.
Shop Monogrammed Summer Apparel at Born to Be Sassy!
Whether you're shopping for summer monogrammed shirts for yourself or planning on giving some away as gifts, we've got you covered. Our summer products are sure to grab people's attention while keeping you cool and comfortable. Check out our online store to start building your warm-weather wardrobe today!