Posted by Born To Be Sassy on Sep 9th 2022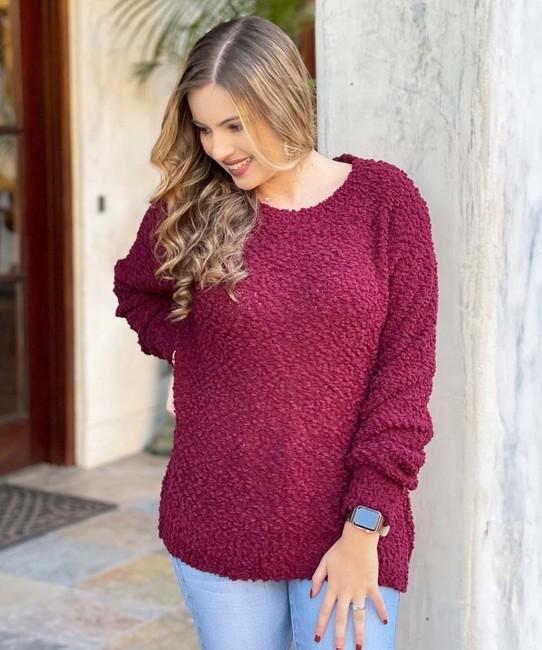 We love all things sweater weather. And fall is the perfect season to embrace a comfy, cozy style. Riding boots, flannels, monogrammed zip-ups, jeans, and more are staple pieces for fall with many fashionistas. Born To Be Sassy is here to help you transition from summer to fall in style!
Whether you're stepping out for a pumpkin spice latte or headed to a winery with the girls, we want you to look great while doing it in classic styles that can't be beat. Below, we've listed eight fall wardrobe staples every woman should have in her closet. Explore these must-have items to look effortlessly chic all season long:
Corduroy Jacket
A throwback that's solidified itself in the fashion world, a corduroy jacket is an outerwear must-have for this fall season and every one after it. These staple pieces for fall make a perfect addition to any look because they're effortlessly cool and incredibly functional.
Plus, they come in a variety of colors and cuts. So if you want an all-black, oversized button-up or pastel pink cropped jacket, you'll find the right fit for your style. The corduroy jacket also pairs well with other fall wardrobe staples like distressed denim, riding boots, and more.
Flare Jeans
While we still love skinny jeans, flare jeans have made quite the comeback recently. Whether you're channeling your inner disco diva or just want a fresh new look, you can't miss the mark with these staple pieces for fall.
From pairing them with your very own custom, monogrammed top or a fringe jacket for a boho-chic look, flare jeans can be rocked with a variety of fall wardrobe staples. Plus, they look great on different body types and accentuate your best assets and lovely curves.
Oversized Sweater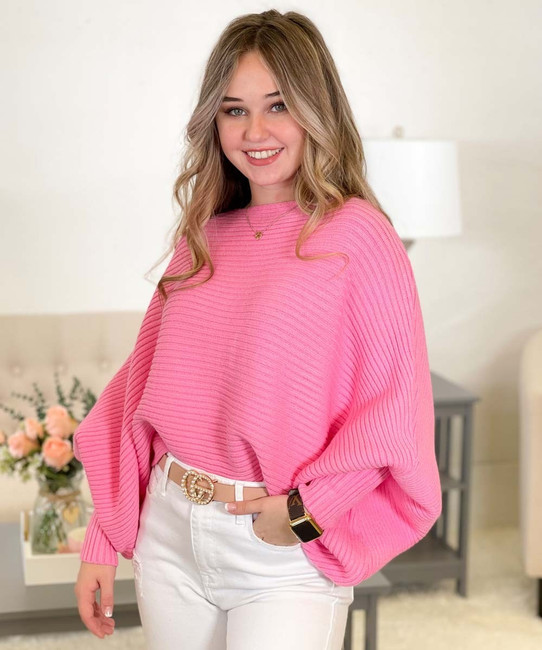 Who doesn't want to be comfy and cozy this fall? An oversized sweater has been a must-have on every woman's fall fashion list for years. These staple pieces for fall are perfect for rainy days, apple picking, and drinking hot cider.
Whether you're headed to a fall fest or just want to stay in, you can dress your oversized sweater up or down. Combine all your favorite fall wardrobe staples with jeans, chunky booties, and some delicate gold jewelry. Or mix your love of all things cozy and cute with leggings and sneakers for a look that can easily go from a lazy day on the couch to running errands around town.
Cropped Denim Jacket
A denim jacket is a must-have for every season, especially for fall! Our crew is obsessed with these staple pieces for fall because they combine fashion and function into one versatile and stylish piece. Denim jackets are perfect for a light layer on a comfortable, sunny fall day.
Plus, with so many styles and colors to choose from, there's no way you won't find a denim jacket to die for. Go for a blue denim jacket and black jeans for a timeless style, or add a pop of color to your look with a pastel and embellished piece. Either way, you'll want to have more than one of these fall wardrobe staples to suit every mood.
Fringe Fringe Fringe
We can't get enough when it comes to fringe! From accessories to jackets, fringe is a must-have element in your fall style.
If you want to vamp things up and rock a couple of looks with just a few elements, fringe will soon become your best friend. Fringe jackets are the perfect staple pieces for fall because they can take any look from drab to fab. Don't forget to get yourself a fringe purse as it's a fun and subtle accessory to add to any look!
Animal Prints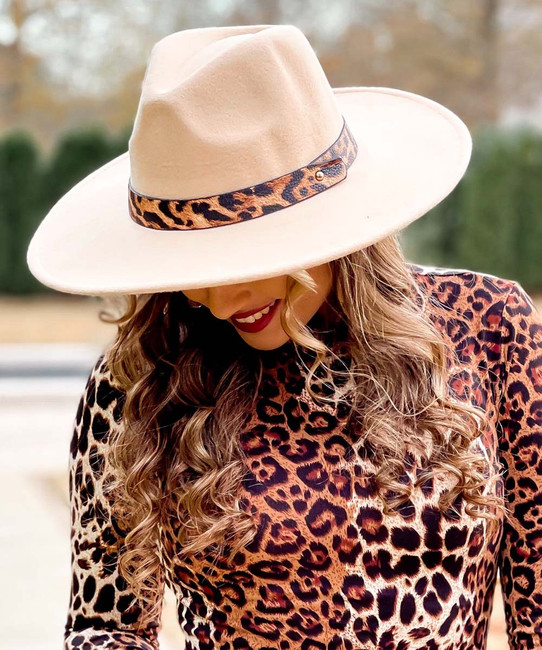 Animal prints are great any time of year. But nothing beats adding a pop of print to your look when the leaves start falling. You can add many different animal print staple pieces for fall to your wardrobe.
Cheetah belts, leopard boots, striped tops, and so much more! Animal prints are perfect for perking up any look. If your fall wardrobe staples are mostly black, consider adding an animal print hat or clutch to your look. Or go all out in a cheetah dress and black boots!
Leather Skirt
Stepping out for girl's night? Or maybe you want a different look to wear to the office. A leather skirt is just what you need to add to your fall wardrobe staple collection.
You can go short or long with this look. So no matter your mood or preference, you can have a cool look that is effortlessly chic. Go for a casual look with sneakers and your favorite graphic t-shirt, or kick things up a notch with heels and a blousy top for date night.
Brimmed Hats
Perfect for your fall photo op, a brimmed hat is a must-have in your staple pieces for fall collection. Whether covering up a bad hair day or making it the focal point of your style, brimmed hats make the perfect addition to any look.
Day to night, casual to fancy, your brimmed hat goes with any outfit. And you can easily make it your own by adding charms and pins for a uniquely "you" style! Wearing a brimmed hat is a great way to top off your favorite fall outfits.
Shop Fall Wardrobe Staples from Born To Be Sassy
No matter your style or preference, every fashion fiend needs staples they can trust to make their fall looks the best they can be.

Born To Be Sassy has all you need to take your fall looks to a whole new level. From custom monograms to the latest boutique fashions, our team has put together a complete collection of styles and accessories perfect for every look. Shop Born To Be Sassy and enjoy $6.95 flat rate shipping on all orders!