Posted by Born To Be Sassy on Sep 16th 2022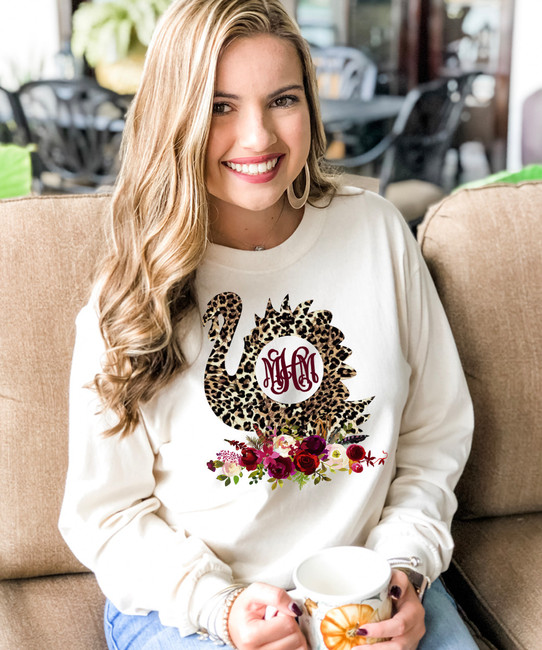 Thanksgiving isn't usually the holiday where people give each other thoughtful gifts. However, there really is no better time to thank the people you love. By offering a gift, you can display your genuine feelings.
For example, a proper gift can be used to thank the dinner hosts for putting so much time and energy into creating a delicious meal. You can also use presents to tell your significant other, kids, parents, or best friends how lucky you are to have them in your life.
To make gift giving even more meaningful, consider presenting your loved ones with personalized Thanksgiving gifts, as doing so shows the recipients that you put extra thought into their presents. Here are five Thanksgiving present ideas to help you make this holiday extra special.
1. Clothing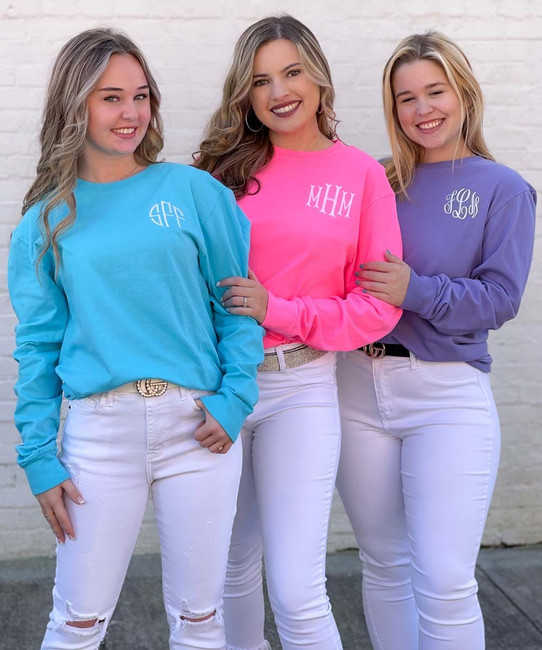 If you're having dinner with family, you can solidify your bond with a set of matching shirts. You and your family members can wear these shirts when you're together to show off your unity or when apart to remind yourselves that no matter the distance, family is always close to the heart.
New clothing items make excellent Thanksgiving gifts for family members as they can be used to create new, exciting outfits. They are the gifts that keep giving because your loved ones can enjoy them for years to come.
Here at Born To Be Sassy, we have various stylish monogram selections that make perfect personalized Thanksgiving gifts, including tops, bottoms, and outerwear. Once you find the piece your loved one likes to wear, you can add their initials to it, creating a personal touch they are sure to love!
2. Hats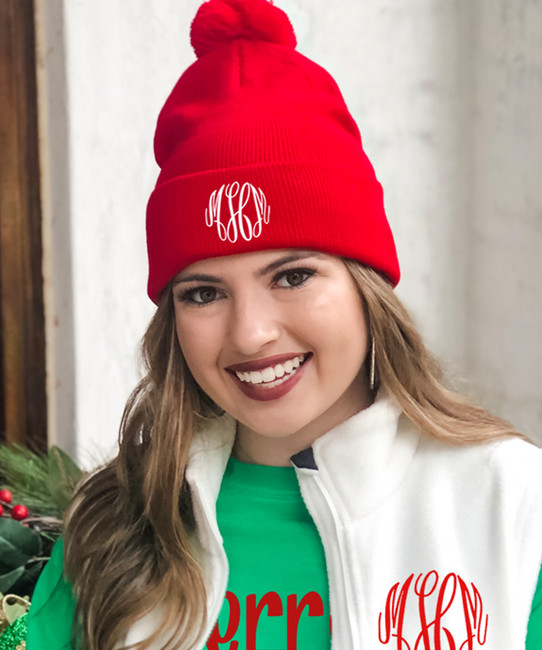 Because hats are versatile, they never go out of style. Summer hats protect you from the sun, whereas winter options keep your head warm. Sometimes you need a ball cap to cure a bad hair day or allow yourself to go without styling your locks for the day. You can find hats in nearly any color or style, ensuring you look good no matter what the circumstances are.
From visors to caps, we carry a large collection of monogram hats and beanies that make great personalized Thanksgiving gifts for everyone you love. Before making a purchase, consider the person you're buying for. Does this person sport a particular color or design regularly? By reflecting on personal style, you can ensure you'll get a hat the recipient is proud to wear!
3. Drinkware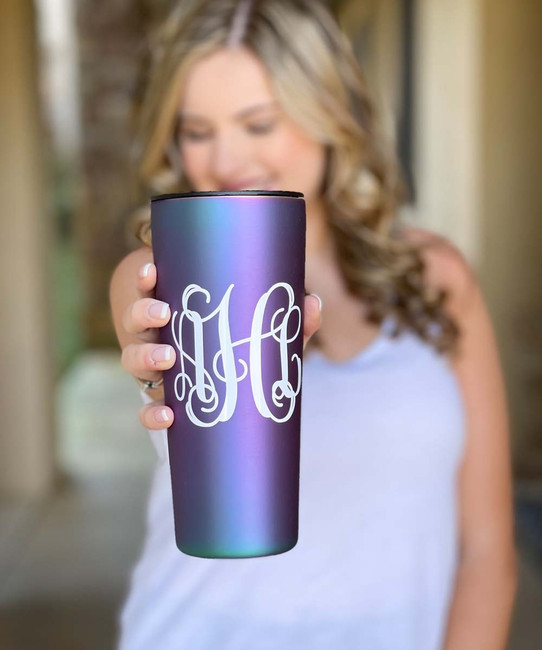 Practical gifts make some of the best Thanksgiving present ideas. People use drinkware regularly, so you can't go wrong giving someone a personalized mug or stainless steel tumbler. At Born To Be Sassy, we have monogrammed drinkware in various styles and colors. So there are options to appease everyone at the Thanksgiving dinner table.
Your athletic friends or family members may benefit from receiving stainless steel water bottles to ensure they stay hydrated, whether working out, camping, or hiking. Monogrammed travel mugs make great personalized Thanksgiving gifts for loved ones who are constantly on the go.
Glassware also makes a fitting gift, as the recipient can add it to their collection. A wine glass or tumbler can come in handy when celebrating special occasions, hanging with the girls, or relaxing after a hard day's work.
4. Bags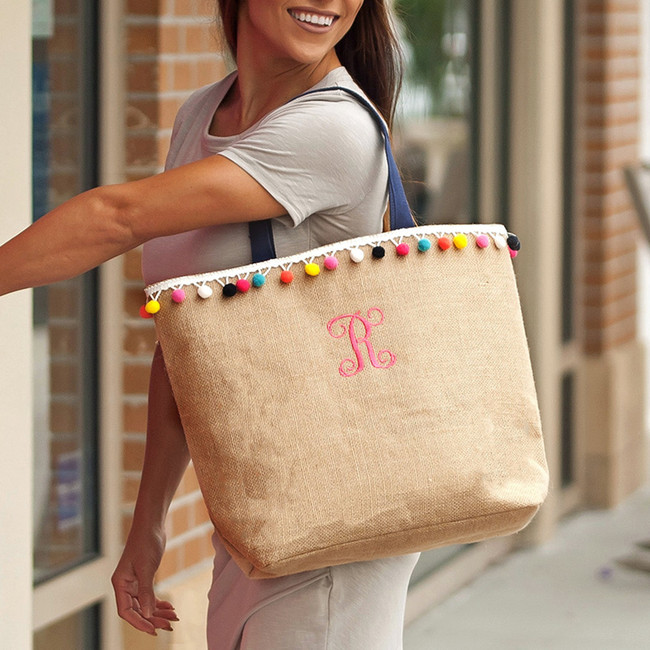 Bags make functional gift ideas. Women use bags daily to carry their essentials everywhere they go. If you have a friend or family member that always struggles to zip her purse shut because it's overly full, you can get her a larger version. Monogram bags make wonderful personalized Thanksgiving giftsfor women who need extra storage space.
At Born To Be Sassy, we carry a wide range of monogrammed bags for every need. Tote bags can be used as a home storage option or an eco-friendly way to take groceries home. Your loved one can also use a canvas bag to organize cluttered spaces. As a bonus, printed bags are stylish enough to double as home decor, even as they store home essentials.
5. Blankets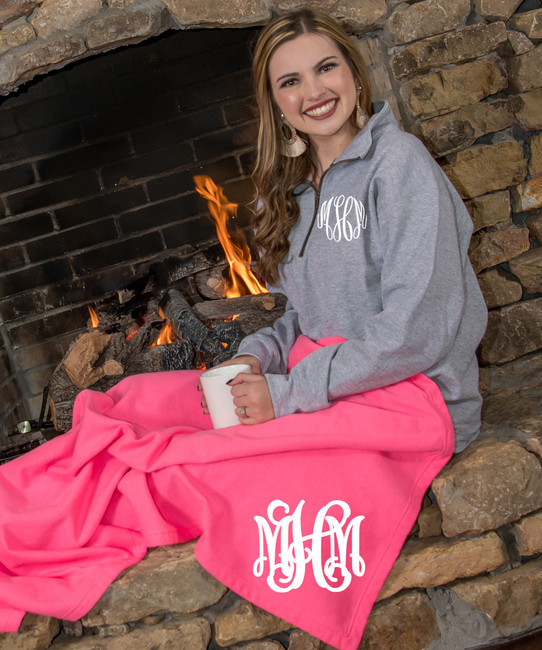 Monogrammed blankets are among the best personalized Thanksgiving gifts you can give because they can be used in several ways. Not only can the recipient curl up on the couch with the blanket after the fulfilling dinner, but that person can also use the blanket as a home décor item.
Blankets make the coziest Thanksgiving present ideas, as they keep people warm on those cold winter nights or comfortable when there is a slight chill in the air. They're suitable year-round and an excellent way to show your friends and family you really care!
What Qualities Do the Best Personalized Thanksgiving Gifts Have?
Choosing the best gifts isn't always easy. While personalizing an item puts a special twist on a present, it isn't the only thing to keep in mind when picking the perfect keepsake for your loved ones.
You should also try to find something that the person can use and wants to use regularly. For instance, you should reconsider buying someone a scarf if that person never wears one. However, if your pal always wears mittens, a new set may be just the ticket!
Additionally, you can get pretty cool gifts if you base your ideas on the recipients' interests or hobbies. For example, you may purchase a personalized football shirt if your loved one is into sports or buy monogrammed pillowcases for that special sloth in your life!
Shop Personalized Thanksgiving Gifts from Born To Be Sassy
At Born To Be Sassy, we carry many personalized products that make perfect Thanksgiving gifts for those you love. As a family-owned business, we know how important it is to put family first, and we consider our customers our family! Whether you're looking for clothing or accessories, we've got you covered.

Browse our complete collection to find great Thanksgiving present ideas. For a flat shipping rate of only $6.95, you can get as many items as you need in one order. Shop your favorites now before they're gone!