Posted by Born To Be Sassy on Jan 13th 2023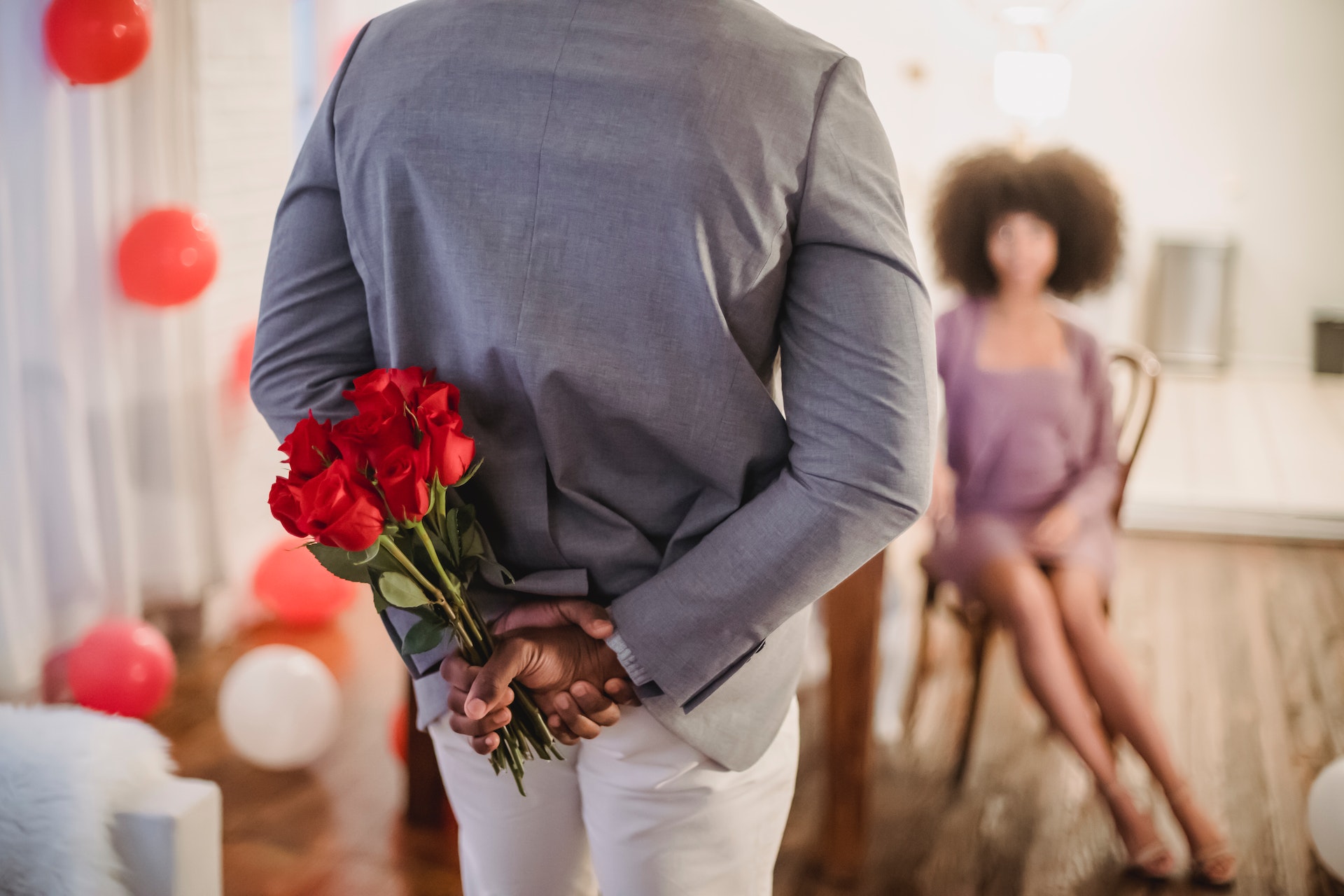 When it comes to Valentine's Day, many people are tired of the same old gift-giving go-to's. What's more typical than chocolates and a dozen red roses? Instead of gifting her a stuffed teddy bear, get creative for one of the most romantic days of the year!

Ready for unique gift ideas that she'll actually appreciate? Born To Be Sassy is here to help with personalized Valentine's gifts that are perfect for anyone who wants something thoughtful, useful, and endearing. Check out some of our top personalized Valentine's gift ideas to find the perfect present for your loved one!
1. Winter Accessories.
Even though spring is right around the corner, those chilly days haven't given up their grip on the season just yet. Make sure she has the right pieces to get her through the last rains and snows with monogrammed winter accessories!
This personalized Valentine's gift is a unisex option that works for him and her! Our beanies and scarves are one-size-fits-all, and you can find styles that look great on anyone. From plaid cuffed beanies and pom pom knits to knit scarves in all your favorite colors, this personalized Valentine's gift idea will wrap your sweetheart in cozy comfort.
2. Bags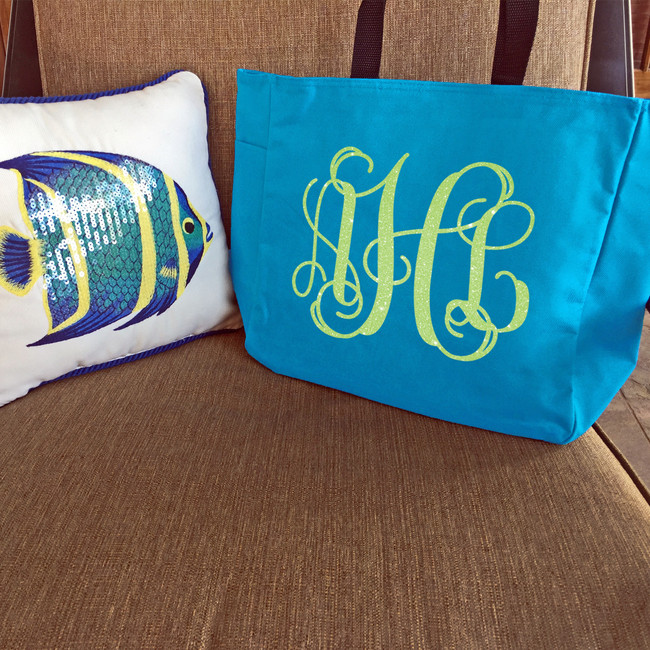 A woman's purse is like Mary Poppins' bag — full of mystery, wonder, and literally everything she needs when out for the day. Make sure her purse is extra special when you gift her a monogrammed style with her initials.
Our collection of monogrammed bags and totes offers a wide variety of products, including beach-ready bags, weekend duffles, work backpacks, drawstring bags, makeup pouches, and so much more.
So whether she needs a jewelry and toiletries case for travel or a monogrammed clutch for formal events, this personalized Valentine's gift shows you pay attention to her needs with chic finds for every aspect of her life.
3. Drinkware
Whether you hope to be clinking personalized champagne glasses or think your beloved needs a custom travel mug for coffee during their commute, drinkware is a great personalized Valentine's gift option for everyone. From koozies and beach spikes to water bottles and wine glasses, we have something for every activity in your life.
No matter which item you choose, you can rest assured that our high-quality monogrammed drinkware is always food and beverage safe. Be sure to read the care instructions to know which items are dishwasher and microwave safe.
4. Beach Towels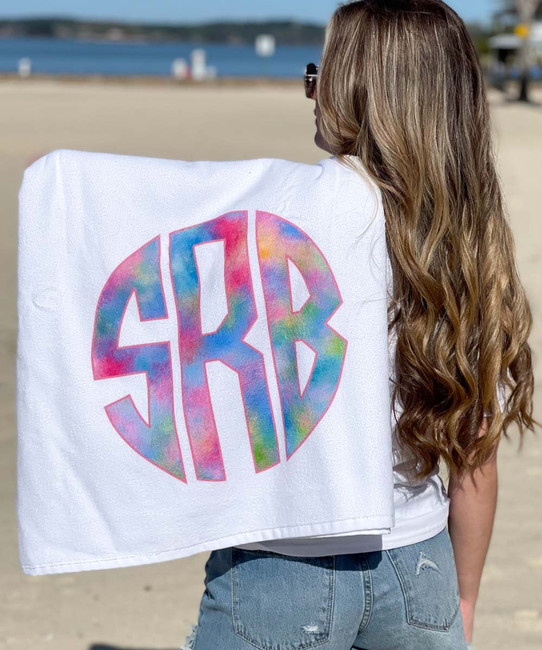 There may still be a few more weeks of winter, but it's never too early to plan for warmer weather. If your loved one prefers a more tropical climate, the ticket item may be a custom beach towel for lakeside vacays, trips to the pool, and lounging on the beach.
Gift her an extra special towel when you make it a personalized Valentine's gift with her initials! Whether she prefers colorful printed patterns or something more subtle with just her initials, we have monogrammed towels for every aesthetic. Browse this personalized Valentine's gift idea at Born To Be Sassy to see what we have available right now!
5. Coverups
We've just talked about heading out to the beach when warm weather finally hits. So how about making sure she has everything she needs for a day on the water?
With a custom beach tote, personalized towel, and monogram coverup, you've landed the perfect personalized Valentine's gift! If your darling enjoys spending the entire summer swimming, an entire set dedicated to time at the pool or beach will ensure she's ready for anything!
Our coverups range in design, color, and cut, so you can choose the one that best suits her style. Choose simple monogramming, bold colors, or out-of-this-world prints to help her showcase her sassy personality for the whole summer season!
6. Spa Robes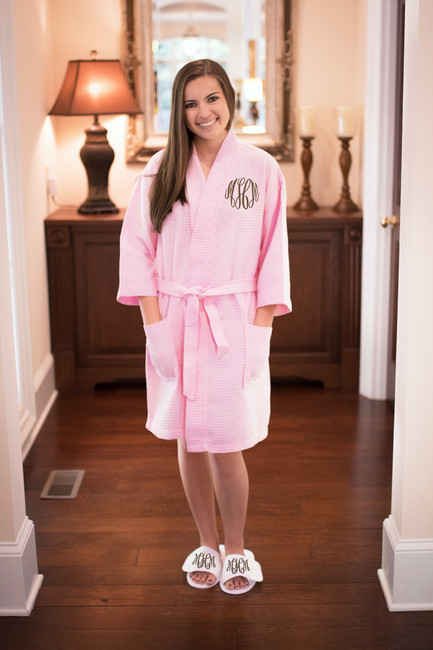 Monogrammed spa robes make fabulous personalized Valentine's gifts, and they're also ideal for Gal-entine's day too! Is your bestie getting ready for a wedding? Make these personalized robes the squad gift to show how much you care.
Buying one for your other half? Pair it with an at-home spa day to surprise her with a relaxing atmosphere after a tough day at work. Give her the robe and then guide her to a bubble bath, rose-strewn dinner, and maybe even a little bubbly to end the evening right.
7. Hoodies
Is your boo always stealing your hoodies? Make sure she has an irresistible one of her own when you get a monogrammed, oversized piece for her.
This personalized Valentine's gift may help you get your own hoodies back and guarantee that she always has something warm and comfy to wear. Shop monogram sweatshirt styles lined with fleece or hoodies with pockets to find exactly what she needs in colors and patterns that look great with every ensemble.
8. Pillow Cases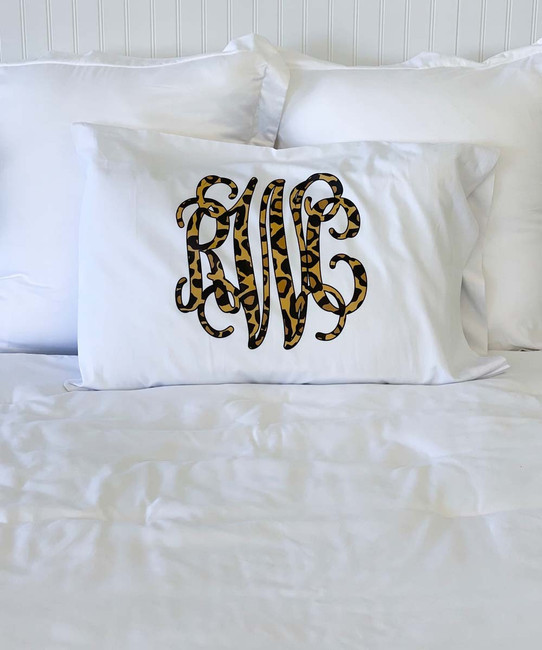 If you're getting a little more serious with your relationship, it might be time to consider an extra intimate personalized Valentine's gift: his and hers monogrammed pillowcases. Take your relationship to the next level with a unique pillowcase style that shows her you're here to stay.
She'll love our extra soft fabrics and cooling materials that make sleeping a true pleasure.
9. Blankets
Next on our list of personalized Valentine's gift ideas are blankets for your home. With a monogrammed blanket, you can decorate any space with a cozy aesthetic that offers you another level of customization. Whether you need a blanket to throw over the couch or want an extra layer on your bed during winter, we love this personalized Valentine's gift option!
Explore blankets made of mink, fleece, and cotton to ensure you find the ideal thickness, softness, and weight for your needs. We also offer a massive selection of colors and several plaid designs to guarantee that our blankets fit in with the rest of your home decor. Choose your monogram font, color, and letters to complete your totally custom design.
10. Separates Sets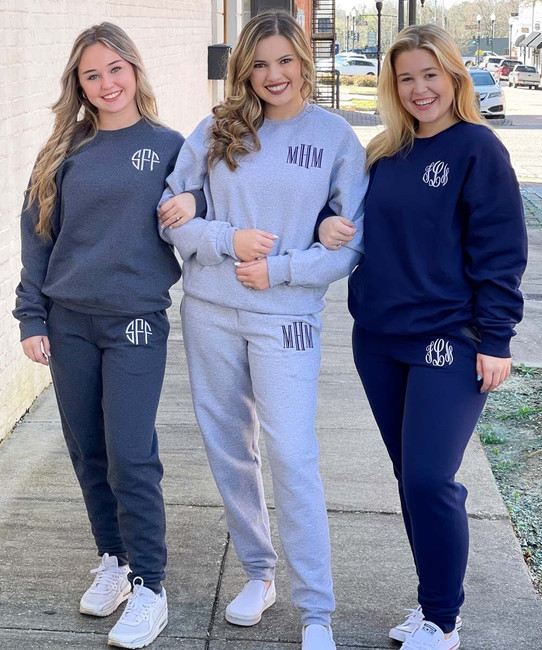 If you love the idea of getting your partner clothes as a personalized Valentine's gift, our monogram PJ sets could be your answer. With this personalized Valentine's gift idea, you're getting two pieces of custom clothing in one! These sets are perfect as loungewear, athleisure wear, or pajamas for the ultimate comfort outfit wherever you go!
Does she like spending the day hiking local trails? Explore tank and short sets for athletes. Is she always running errands and chasing after the kids? Get her a comfortable, versatile jogger set. Our sets always come with a monogrammed shirt and a pair of pants for a complete ensemble that takes the guesswork out of getting ready.
11. Vinyl Decals
You don't think any of these items would be the right choice for your better half, but you know she loves personalized items. How about getting her a vinyl decal she can stick anywhere?
This personalized Valentine's gift puts her initials on a sticker that she could fit on her laptop, water bottle, or anywhere else that could use a little personalization. Give her the gift of expression with a unique design that allows you to choose the size.
12. Gift Card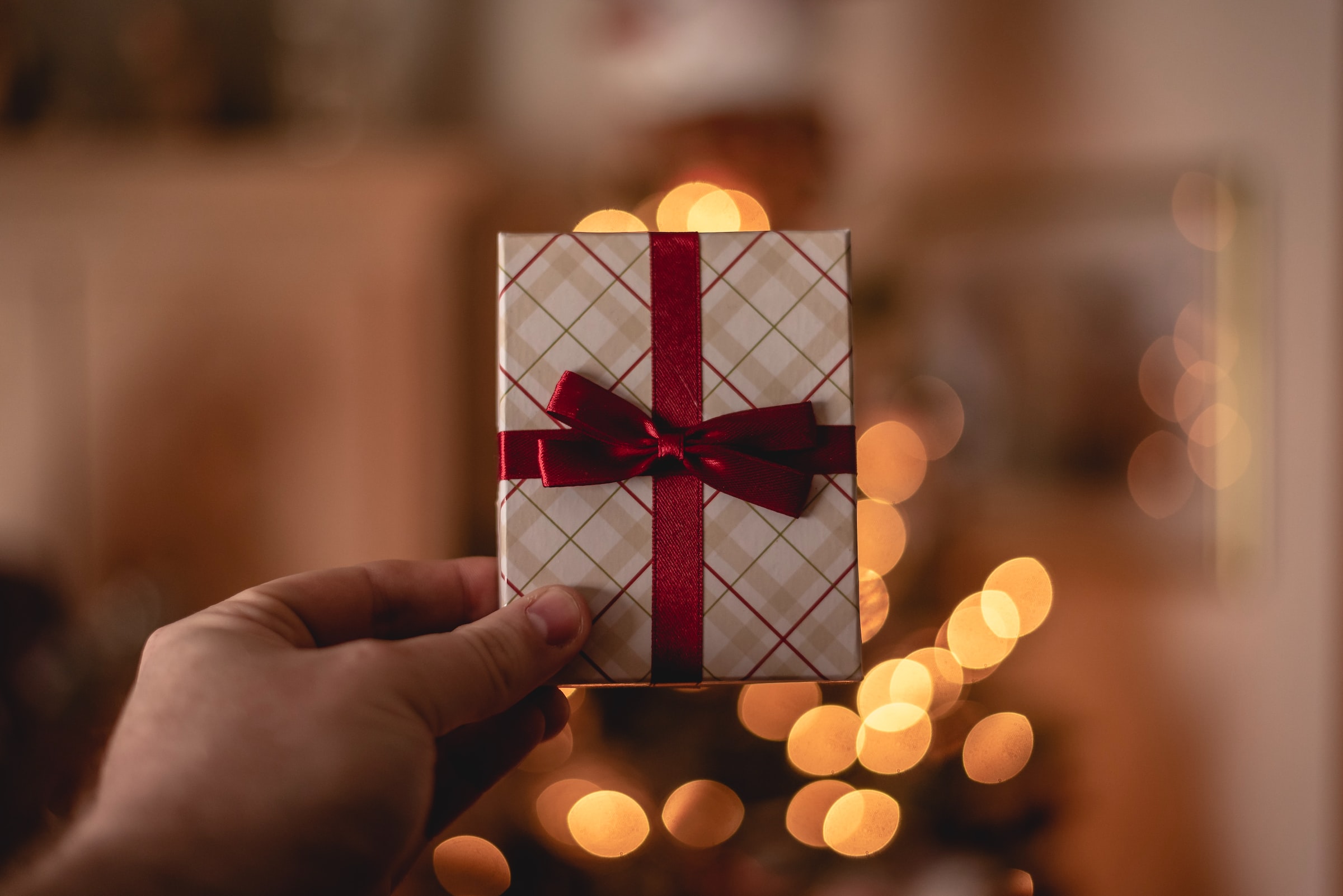 Your girl is picky, and you don't want to make any decisions that she may not absolutely love. We get it— especially since our personalized items can't be returned or exchanged!
If you know she loves monogrammed items but aren't sure what she needs, consider giving her a Born To Be Sassy gift card. With this personalized Valentine's gift, she can shop our store to get exactly what she wants. Let her design her own creations today!
Shop Unique Gifts from Born To Be Sassy
At Born To Be Sassy, our team is here to help with all things holidays. Whether you need the perfect personalized Valentine's gift or you're shopping for birthdays and graduations, our store is always stocked with stylish, fun items for every occasion. Find the current holiday styles under the Seasonal drop-down for always-in-stock gifts!
We hope you're inspired by our list of personalized Valentine's gift ideas. For even more possibilities, make sure to check out our entire Valentine's Day gift selection here!